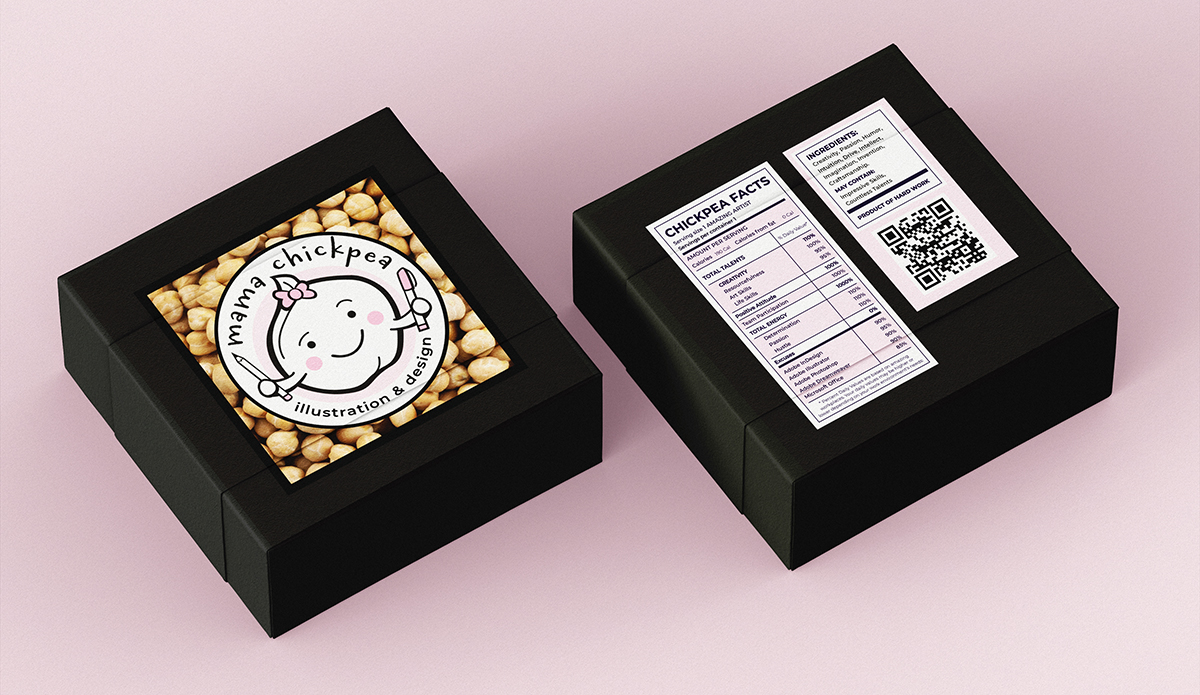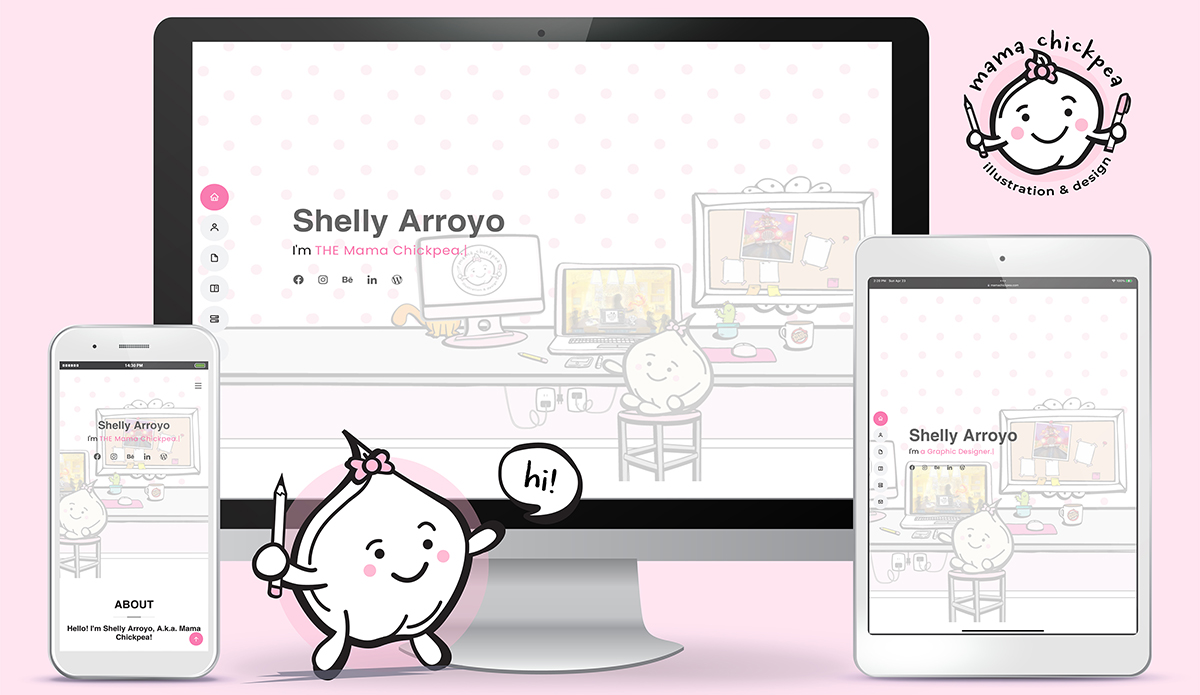 SKILLS: Adobe Illustrator, Adobe InDesign, Adobe Photoshop, Adobe Dreamweaver
FOCUS: UX/UI Design, Branding, Illustration
CLIENT: GRA420 Advanced Digital Imaging
CONTACT: Professor Erica Lorenz-Hays
PROJECT DATE: 2023
PROJECT URL: Mama Chickpea Website
PROJECT BACKGROUND
MAMA CHICKPEA BRANDING (PRINT & WEB)
ENTREPRENEUR, DESIGNER, MOTHER, & FRIEND
WHO IS MAMA CHICKPEA?
MAMA CHICKPEA:
noun
. A variant of MAMA, MAMI, MOMMY, MOM, MA, MOMMA, & "teacher," formed from supernatural powers, entrepreneurial ideas, & fueled on caffeine.
ARTIST: Constantly designing & troubleshooting new ideas, evolving her specialties, & creating, even when she dreams.
MOTHER: Needs no explanation. Able to multi-task like a pro.
CHEF: Maker of home-cooked meals, lunches, & cookies. An uncanny ability to create "amazing" from a slew of leftover remains.
NURSE: Head boo-boo fixer & kiss giver. Willing to find a cure for all that ails.
FRIEND: Gives endless hugs & listens to all the "babble." The perfect team member.
MODERN SLANG: A creative, crafty female, combining the right amount of quirky, with problem solving skills. A "super" woman, who can adjust & address a multitude of arising issues "faster than a speeding bullet," creating something truly unique.
The scope of the Mama Chickpea Branding project is to truly introduce Shelly Arroyo, A.k.a. Mama Chickpea, as an artist & a designer brand. It is an ever-evolving project meant to help illustrate all that is Mama Chickpea.
PROJECT SPECIFICATIONS