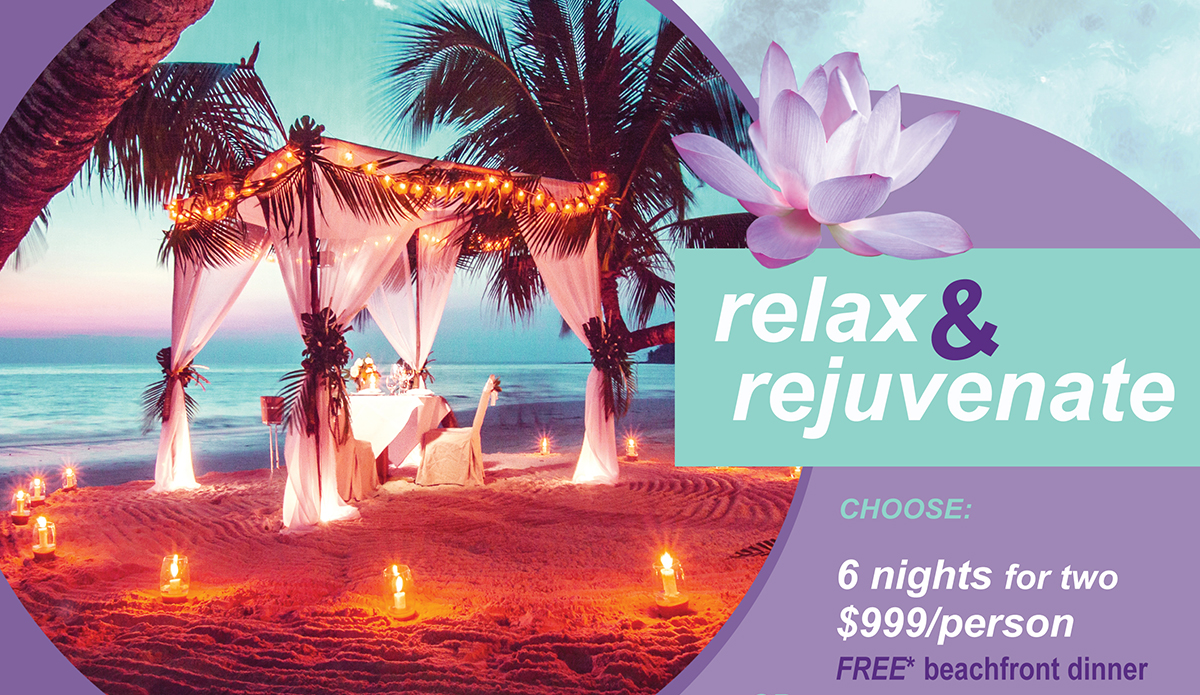 SKILLS: Adobe Illustrator, Adobe Photoshop
FOCUS: Typography, Design
CLIENT: GRA220 Introduction to Digital Imaging
CONTACT: Professor Michelle Rudolph
PROJECT DATE: 2023
PROJECT URL: n/a
PROJECT BACKGROUND
AMETHYST BAY AD
LUXURIOUS SPA & RESORT IN THE VIRGIN ISLANDS
Amethyst Bay Resort & Spa is located in St. Thomas, Virgin Islands. When you arrive for your stay, you'll explore the beauties of St. Thomas, set among a backdrop of the clear, turquoise waters of the Caribbean. You'll be pampered by some of the finest restaurants & catered to like royalty. With one of the most diverse selections of therapies & spa treatments in the Virgin Islands.
Amethyst Bay's seaside enclave spa offers ocean-inspired relaxation & island indulgences. They welcome you, hoping to calm your senses & rejuvenate your body with their authentic tropical island sanctuary. It is the perfect place for romance & enjoying the comforts of your special someone.
Amethyst Bay desires a print & media campaign to help entice new customers to St. Thomas' Amethyst Bay Resort & Spa, focusing on the lush amenities of their high-end spa resort.
PROJECT SPECIFICATIONS